We're baaaaack! Very sorry for the lack of recipes for the past few months! The dates of our blog absence directly correlate with the first and early second trimester of Ally's pregnancy with our first child!! While this is spectacular news, our blog did suffer for awhile there. Ally has been fairly sick for the first trimester and generally hated everything about food for a few months there. For awhile, she wouldn't eat any of the following: meat, seafood, "sweet things," "heavy things," or pretty much anything you might think of to make for dinner. So honestly, there wasn't really a whole lot to blog about for a good length of time! (Unless you're really interested in meals consisting of Cheez-its and pickles – you just let us know next time! 😉) Thankfully, all of this is starting to improve greatly, though she still randomly will refuse certain foods out of the blue, and we still haven't made it back to seafood yet!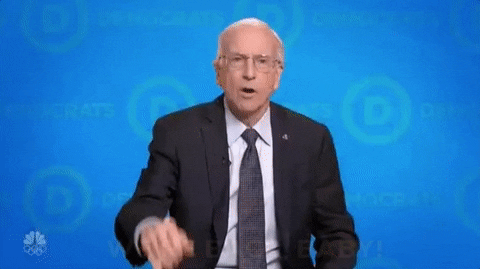 But don't you worry – we have an amazing recipe to share today for our welcome back. Last spring we shared Prosciutto & Basil Topped Lemon Ricotta Pappardelle and a rave about the blog where we found the recipe inspiration. Well tonight's source recipe comes from the same place – truly I think this is my favorite food blog and one I keep returning to again and again. The original recipe is here – our main change was to double the meat and triple the sauce, to make it more appropriate for the five diners we had for this meal. I highly recommend utilizing the sauce to meat ratio we've created here, not because I think our idea was superior, but because the sauce is SO DELICIOUS. I was licking the plate. Literally. Not joking. [Pregnant women are allowed to do that. It's a law.]
Maple & Mustard Pork with Shallots
Ingredients: 
2 pork tenderloins (~2 lbs)
2 tbsp olive oil
Salt & pepper
6 large shallots, peeled & quartered
1 1/2 cups dry white wine
1/3 cup maple syrup
1/3 cup brown mustard
4 cloves garlic, minced
Instructions: 
Preheat the oven to 375 degrees.
Trim any silverskin off the tenderloins (if need be) and pat dry. Season with salt and pepper on all sides.
Heat oil on medium-high in an oven safe dish like a dutch oven. Once the oil is hot, place the tenderloins in the dish and sear on all sides until lightly browned (2 or 3 minutes per side).
Toss the quartered shallots in around the meat.
Whisk together the remaining ingredients for the sauce and pour over top the meat and shallots.
Move the pan to the oven on the medium rack. Cook for 25-30 minutes, until a meat thermometer registers 150 degrees.
At this point, remove the pork from the pan and tent with aluminum foil. Set the shallots aside as well.
Return the pan to the stove top over medium-high heat and simmer, stirring occasionally, until the sauce has reduced and thickened. This may take an additional 15+ minutes.
Season the sauce with additional salt and pepper if desired.
Serve the pork sliced, surrounded by the shallots, and topped with the sauce.
Serves ~6